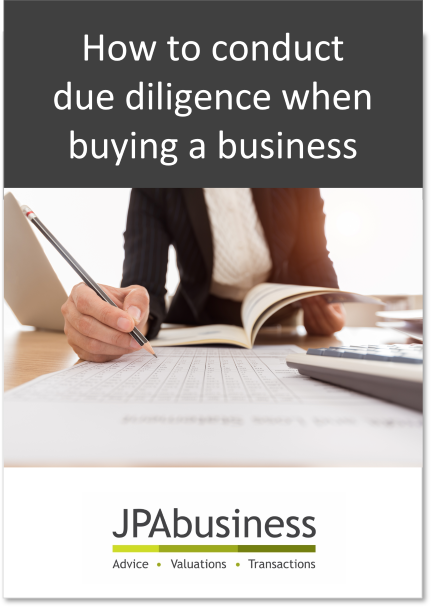 A successful business purchase

requires

you to
do your homework upfront.
In business circles this is called 'doing your due diligence'.
In this eBook we tell you:
How to conduct due diligence on a business purchase
How to conduct legal due diligence in a business sale
How to use the

JPAbusiness

Due Diligence Checklist.