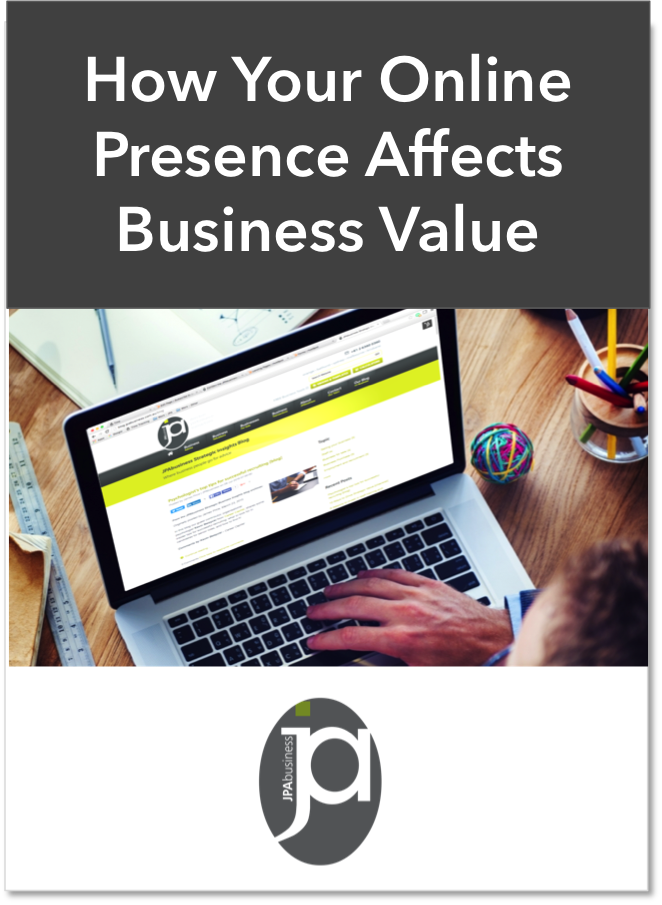 Understand the

value of being online.
In the new global economy, being online is not an option, it's a necessity.
This eBook will tell you:
How to position your business online,

How your online presence affects future business value, and

Why Facebook

paid billions to purchase

many break-even online businesses, and why that should

affect

your thinking.