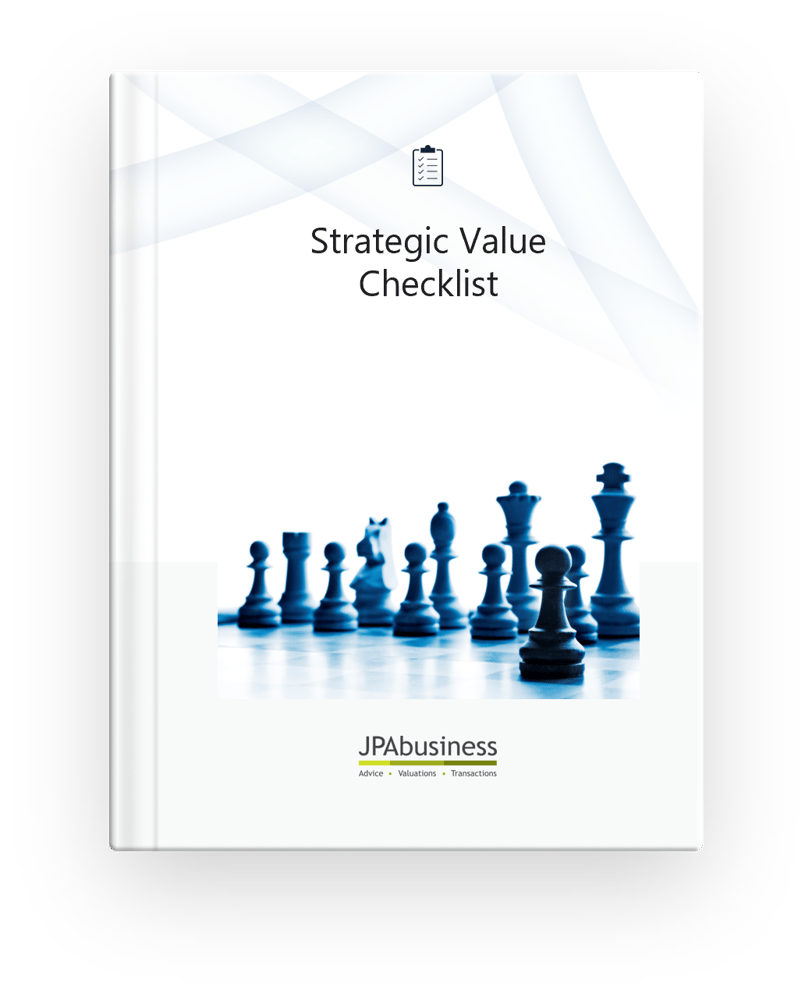 Find out
what

strategic value you have in your business.

Strategic value is the amount a puchaser is willing to pay above 'fair market value'. While different for every purchaser, there are many characteristics you can influence long before a sale.

The Strategic Value Checklist covers the business and industry characteristics which influence your strategic value.

Use this checklist to:
Support your decision making, and

Help drive positive strategic value in your business.