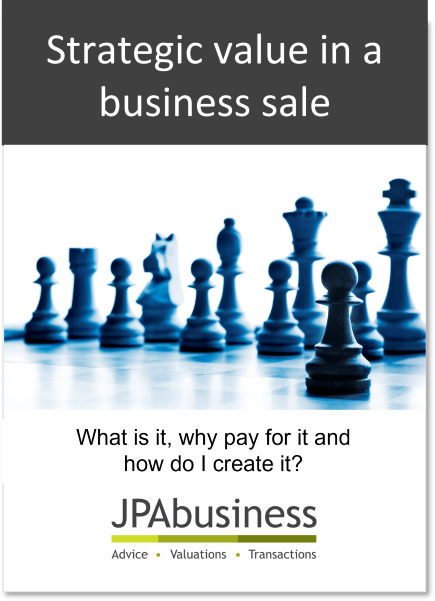 Just how much is

a purchaser

willing to pay above 'fair market value'?
Strategic value is the amount a purchaser is willing to pay for a business above what a valuer has determined is 'fair market value'.
This eBook will tell you:
What strategic business value is in a business sale;

How competitive advantage contributes to strategic value;

How t

he market determines strategic value, and

How to create strategic value in your business.